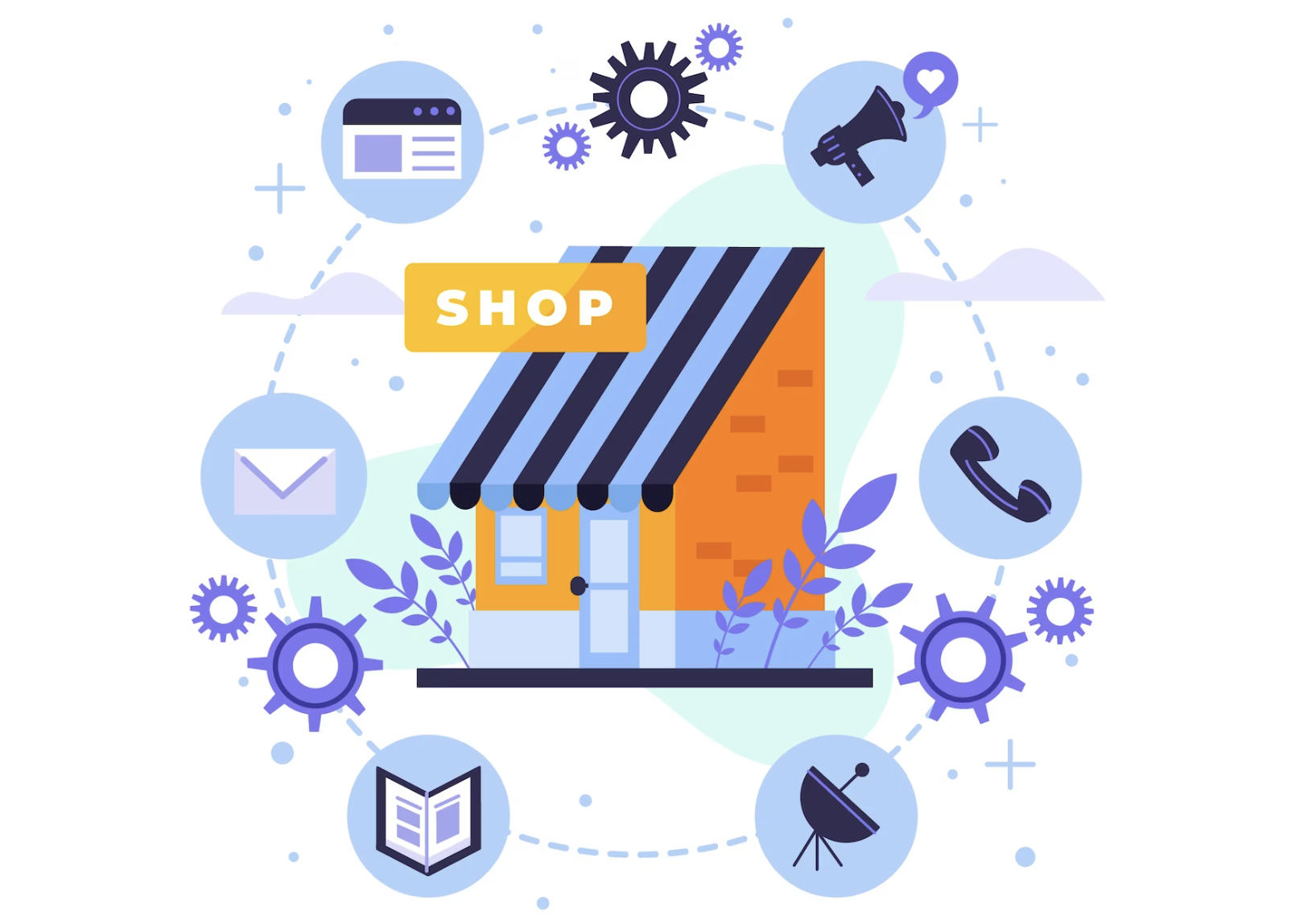 Streamlining Your eCommerce Business: The Power of Integration
In the fast-paced world of ecommerce, businesses face various challenges, from managing inventory data across multiple platforms to delivering a seamless customer experience. However, the solution lies in the integration of ecommerce systems, enabling businesses to revolutionize their operations and stay ahead in the competitive market.
In this blog, we explore the transformative impact of ecommerce integration on your brand. Lets start with the benefits:
Elimination of manual and duplicate data:
 With ecommerce integration, you can create and maintain a centralized system for all your product data. This aids in avoiding redundancy or loss of information that usually arises from manual data entry, where data is stored across segregated platforms. Subsequently, the database will be neater and more accurate. It also improves the speed of data exchange. This is through integration with commerce solutions like Shopify, Amazon, EBay, SAP, Netsuite, Magento, and other solutions.
Better data integrity and accuracy:
The key to a profitable ecommerce business is accurate and reliable data. The right data allows businesses to get a comprehensive idea of market trends and stay ahead of the curve. Integration of precise inventory information such as pricing, availability, and other relevant product specifications ensures customer retention. It also allows for ease of expanding and syncing inventory across all the sales channels.
Accelerated data exchange across systems:

Integration can help your business optimize the process of data exchange between different online and offline channels. In addition, it can save you a lot of time while tracking inventory and real-time updates using automation. With a lag-free model in place, your business can shift focus towards other important tasks such as optimizing the quality of your products and services.
Update products and prices quickly
No more time spent going through your system and manually updating product information and prices. With an ecommerce integration, only one manual update is required in a single system that sends to another.
Improved customer experience:

eCommerce integration gives your customers a pleasant experience by keeping your company's processes clear and transparent. By integrating your data across your sales channels, you can also effectively provide clients with the best options available, and in turn, ensuring that they stay loyal to your brand. You can also understand your customers' behaviors and requirements and adjust your business plan accordingly to offer superior services.
Streamlined business processes and expansion:

Integrating your data across all systems and platforms ensures that your customers get the right data for the products relevant to them, keeping them happy and satisfied. Furthermore, it also helps your business with customer acquisition and expanding your audience base. Your business can efficiently expand with the ease of inventory addition.
What are the Key Items to Identifying a Potential Integration Project for Your e-Commerce Brand?
Start with manual processes. Consider how an integration can remove unnecessary, slow, or tedious steps and give time back to the user to focus on important initiatives.
Ways to reduce friction. Reduce the number of systems or steps to keep processes seamless and less fragmented.
Closed-loop attribution! Determine what key data points are missing to tie attribution back to marketing & sales efforts. Consider ways an integration can improve data accuracy and availability to key stakeholders.
Improve insights into consumer behavior to create new opportunities for improving customer experience, cross-sells and up-sells.
After one or more of the above items have been identified, it's time to reach out to a resource that can partner with your team to create the integrations you need to succeed.
Before pursuing an integration, there are some important factors you should examine internally. Choosing the type of integration you'll require—native, using an iPaas tool, or custom development or could be one of them. To identify the appropriate technology, develop the system requirements, and create an implementation and training plan, find an expert who will collaborate closely with you.
Some of the e-Commerce integrations you may need are:
CRM/ERP integration – Informing master customer database of each transaction
Entitlement allocation – Customer buys your product and needs entitlement granted
Seamless user experience – Web page branding, custom domains, customer specific data passed to pre-filled carts
Entitlement validation – Qualify customer to buy specific product
Single sign-on – Customer logged in to each system simultaneously, your site should be the master and your e-commerce provider the slave
Hosting of data files – Whose Content Delivery Network (CDN) to use, impact on tax nexus
While integration boosts operational effectiveness, more people benefit than simply your team. Additionally, your customers will have a better experience. By integrating your business processes, you can automate your business operations and enhance your client experience in the following ways:
Providing customers with complete, accurate, consistent, and insightful product information across all your channels
Providing accurate inventory information
Instilling confidence in customers that you can deliver the products they want when they want it
Providing timely and beneficial customer service
Facilitating returns
Creating a pleasurable and repeatable shopping experience
The benefits of eCommerce integration speak for themselves. But, implementing an eCommerce integration solution takes time and resources. To learn more, stay tuned for part three of different types of Ecommerce Integration Platforms, or you could speak to one of our integration experts today!