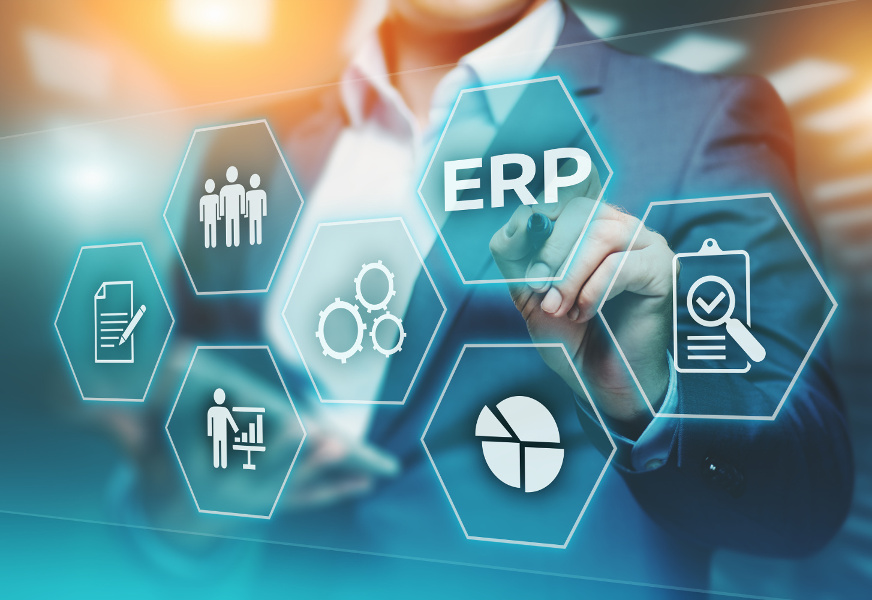 NetSuite vs SAP Business One: A Comparitive Guide
An ERP system is a suite of software that help a business automate and streamline core processes such as finance, supply chain, sales, manufacturing, and people management. An ERP system integrates all aspects of a company's operations into a single database, improving efficiency and lowering communication costs. With many ERP providers to choose from, how do you decide which one is best for your business? SAP and NetSuite offer cloud-based ERP solutions designed to help small and midsized companies run their businesses better. This article will compare the features of NetSuite and SAP Business One, so that you can make an informed decision when purchasing your ERP system.
While there is a fair amount of overlap in the offerings from both companies, they have their own unique strengths and weaknesses. Founded in 1998, NetSuite has quickly evolved to become the number one cloud ERP solution on the market with over clients. NetSuite was designed to be a cloud ERP system from its inception, while most SAP products, including Business One were originally intended to be an on-premise solution. However, SAP can also now be deployed via the cloud, or even a hybrid online-offline system. Users of SAP tend to have a gripe when it comes to flexibility. Most small and midsized businesses look for an ERP solution that allows them to pick and choose modules they would like, while leaving out the rest. Business One users are not given this choice, with the exception of the CRM module. NetSuite offers a cloud-first solution at an affordable user-per-month pricing model and the flexibility for users to choose their desired modules.
Feature Comparison:
Choosing the right ERP software solution for your company is not easy. Built for the cloud, you will be hard pressed to find an ERP solution for SMBs that can beat NetSuite in terms of platform breadth, scalability, ecosystem and price. Need more help in making your decision? 79Consulting's team of NetSuite experts can make it easier for you! To learn more about the #1 cloud ERP software on the market, contact our experts today.