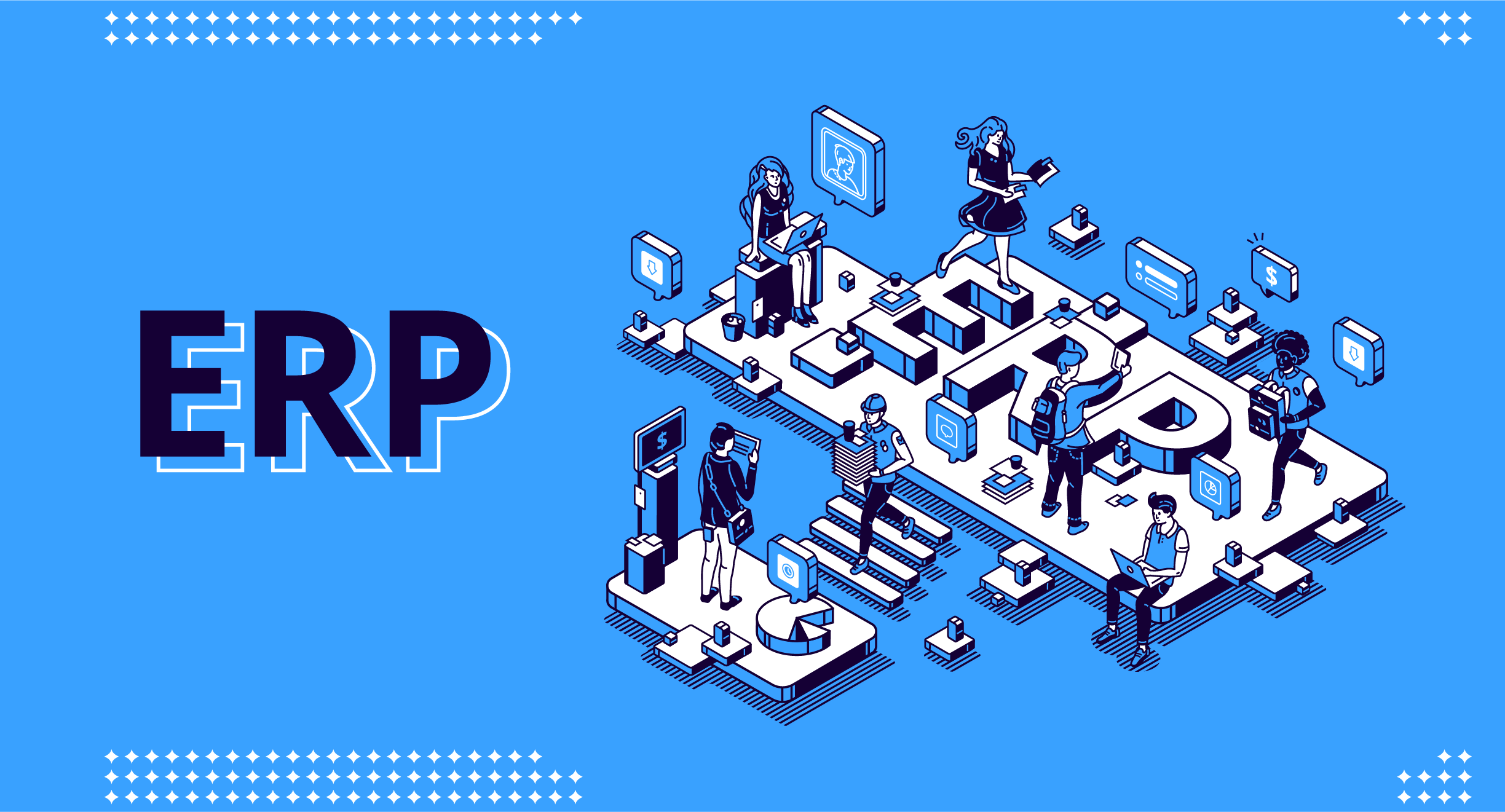 NetSuite and Salesforce: Your Dream Team For ERP and CRM
Touted as the industry's #1 on-demand Enterprise Resource Planning cloud software, NetSuite is a popular choice with enterprise customers for accounting, financials, ecommerce, inventory and warehousing automation. Salesforce on the other hand, with its Customer 360 platform, has earned its rightful place as the CRM of choice for over 150,000 companies looking to grow their businesses. With modules to suit every business need, companies can now leverage these two industry-leading cloud-native platforms, NetSuite and Salesforce, for a formidable combination of ERP and CRM capabilities to keep them a step ahead of their competition. This blog post will cover the particular advantages that each of these platforms hold that make them leaders in the SaaS domain.
NetSuite for ERP
Acquired by Oracle Corp in 2016, NetSuite is a cloud-based online platform that requires no hardware or complex setups and serves to unify all the core business processes that help companies run more efficiently and cost effectively. Netsuite ERP supports key business processes like accounting, procurement, orders, inventory, shipping and billing through its cloud platform. NetSuite is scalable, growing with businesses as they streamline critical processes. With a pay-as-you-go system, Netsuite provides cost-effective solutions for growing businesses that can be customized to any industry, and is capable of addressing the needs of every department within the organization. Instead of having to deal with individual databases and disconnected spreadsheets, NetSuite ERP creates a single consolidated data repository accessible to employees company-wide. NetSuite's ERP features modules for:
Accounting and financial management
Manufacturing
Inventory management
Warehouse management
Ecommerce
Demand planning
Procurement
Human Resources
Some of the advantages of using NetSuite for ERP are:
NetSuite is a great fit for different types of industries and varying business models, leading in both the enterprise as well SMB space
NetSuite's offers pricing in three tiers, depending on business size, with each tier providing modules for core business applications. Over an d above these, NetSuite offers several advanced modules that can be license based on specific business needs. This tiered approach covers companies of all sizes and with different budgets
NetSuite's SuiteCloud platform provides the framework for customers, partners and software developers to customize NetSuite to meet specific business needs through systems integration using NetSuite Connectors, Integration Platforms, or custom integrations
NetSuite allows for customization of business processes with simple or complex workflows, custom fields and forms and customized documents with the help of SuiteScripts
Salesforce for CRM
Salesforce offers a CRM that is completely cloud-based, requiring no infrastructure to buy, set up, or manage. Built on the Lightning platform, Salesforce applications are delivered completely over the Internet and run in any web browser, allowing users to access them from any smart device. They are inherently less expensive than desktop software, with businesses only needing to pay to use the software instead of having to buy, install, configure, and maintain it.
Founded in 1999 by Oracle exec Marc Benioff and headquartered in San Francisco, Salesforce is designed for service, marketing, and sales. It does not require any technical knowledge for set up and management, and redefines the way businesses connect with customers by creating more meaningful relationships.
Salesforce offers the following solutions on its Customer 360 platform:
Sales Cloud: Connects sales, marketing, finance, billing, and service teams to guide each prospect through a personalized customer journey, building loyal customers with every interaction. Sales Cloud helps standardize processes, automate manual tasks, and provides access data on any device. Salesforce's built in AI provides forecasts, guidance and actionable insights.
Service Cloud: Provides faster, reliable case resolution with a 360 degree customer view. With Service Cloud, AI-powered chatbots scale support and increase agent productivity.
Marketing Cloud: Connects data across multiple sources and devices to gain a unified view of the customer and creates real-time engagement along the entire consumer journey. By leveraging AI and Google Analytics 360, users can measure end-to-end marketing effectiveness across all digital channels and devices.
Some of the advantages of using Salesforce for CRM are:
Salesforce's built-in artificial intelligence, Einstein, boosts productivity and helps make smarter decisions by identifying patterns and trends. This smart CRM assistant can analyze data that lies within Salesforce or any third-party systems to discover the cause of unexpected business outcomes.
A powerful easy-to-use mobile app helps businesses access their entire CRM from any device, with a seamless transition from desktop to mobile, and mobile-ready Lightning components
One vendor for both platforms
Do you leverage both NetSuite and Salesforce for end-to-end business automation? 79Consulting comes with deep industry expertise and has established NetSuite and Salesforce practices that can provide a customized cloud experience for your business. To find out how we can help, schedule a consultation with us today.