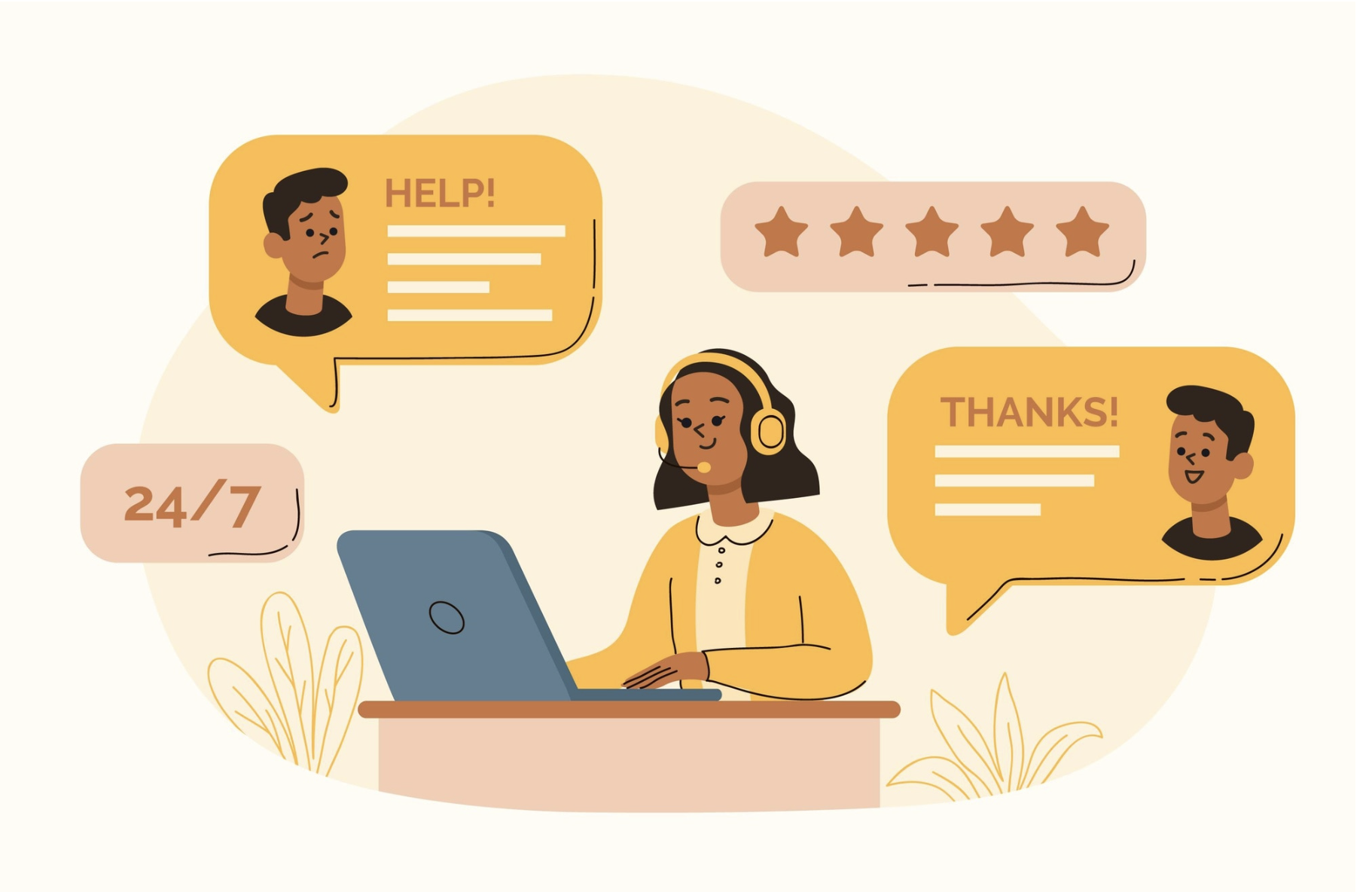 Live Chat For SuiteCommerce Websites
The live chat definition is incredibly simple. It is an online chat app that enables you to talk to your website visitors in real-time. Far more user-friendly and personable compared to traditional phone calls or emails, live chat can be used as a customer service and marketing channel for organizations. The chats look similar to instant messaging conversations. Text-based messages are transmitted back and forth in a chat window, usually without images, audio, or video.
Visitors can simply open this chat window, type in their message, and hit send. They can also connect with a support executive and get an instant response within no time. Unlike emails and contact forms that can take up to 48 hours to get a reply, live chat is quicker. No wonder businesses worldwide are resorting to this seamless option that boosts customer communication.
Benefits of Live Chat:
Boost Conversions:
Your website is the face of your business. Your prospects check your website, interact with it, and engage with your brand. How well you present information on this website will truly determine if it catches the leads or not. But what goes missing in online business is personalized support. Imagine walking into a store without a store assistant. It would just seem incomplete. The same goes for the website. If customers are engaging in some product or service then they certainly need help from time to time. And this is when web chatting live shines!
Enhance the Website Experience:
When you have live chat hosted on your website, the customers don't have to go outside the shopping window to make a call to you, or to even draft an email explaining their problems. All they need to do is to open the live chat widget and start typing their queries. They are soon connected with an agent who is available to address their question. This instant assistance is crucial, especially when making an online purchase.
Finding out what the Customer wants:
When you understand the needs of your customers you can tweak your offerings accordingly to meet their requirements. Live chat software goes beyond closing a sale by enabling you to find out what the customers want.
Limitations of third-party Live Chat:
A third-party live chat cannot fetch customer details from NetSuite
Earlier communications are lost once the session is closed
Sales orders or item details are unavailable for customer representatives.
Adding more customer reps means higher costs
Customizations are not available in third-party live chats
How does a third-party live chat work with a SuiteCommerce Advanced website?
The live chat snippet is installed using code
All two-way communication takes place in the third-party account
Customer representatives can communicate in third-party live chat
Advanced features require the use of a paid version
79Consulting Live Chat Extension for SuiteCommerce Advanced:
The 79Consulting eCommerce team has developed a live chat extension to overcome some of the issues that come with using a third-party live chat provider. Once you activate the live chat extension, you are able to see the chat widget on your website. This is the path for two-way communication between customers and sales reps.
When a website visitor enters their name, email address and message in the chat widget, the extension tries to locate the email address in NetSuite. If a lead/customer with that email address exists, then it pulls up details from the record and an available sales rep is assigned to communicate with that customer.
If there is no lead/customer with that particular email, a lead record is created in NetSuite and an available sales rep is assigned to communicate with the customer.
Once an available sales rep is associated with the Live Chat record, two way communication takes place.
In NetSuite, a Live Chat record is linked to the customer record as shown in the image below
Once a sales rep is associated with the live chat record, whenever a new message comes in the sales rep is sent an alert and they can respond to the message from the dashboard.
Advantages of using the 79Consulting Live Chat Extension:
Customizable to fit user requirements.
Fetches customer details along with associated transactions
Stores live chat data in the customer/lead record
79Consulting's Live Chat extension allows for two-way communication within NetSuite without the need for any third-party software. For more information on this extension, please connect with our eCommerce team today.