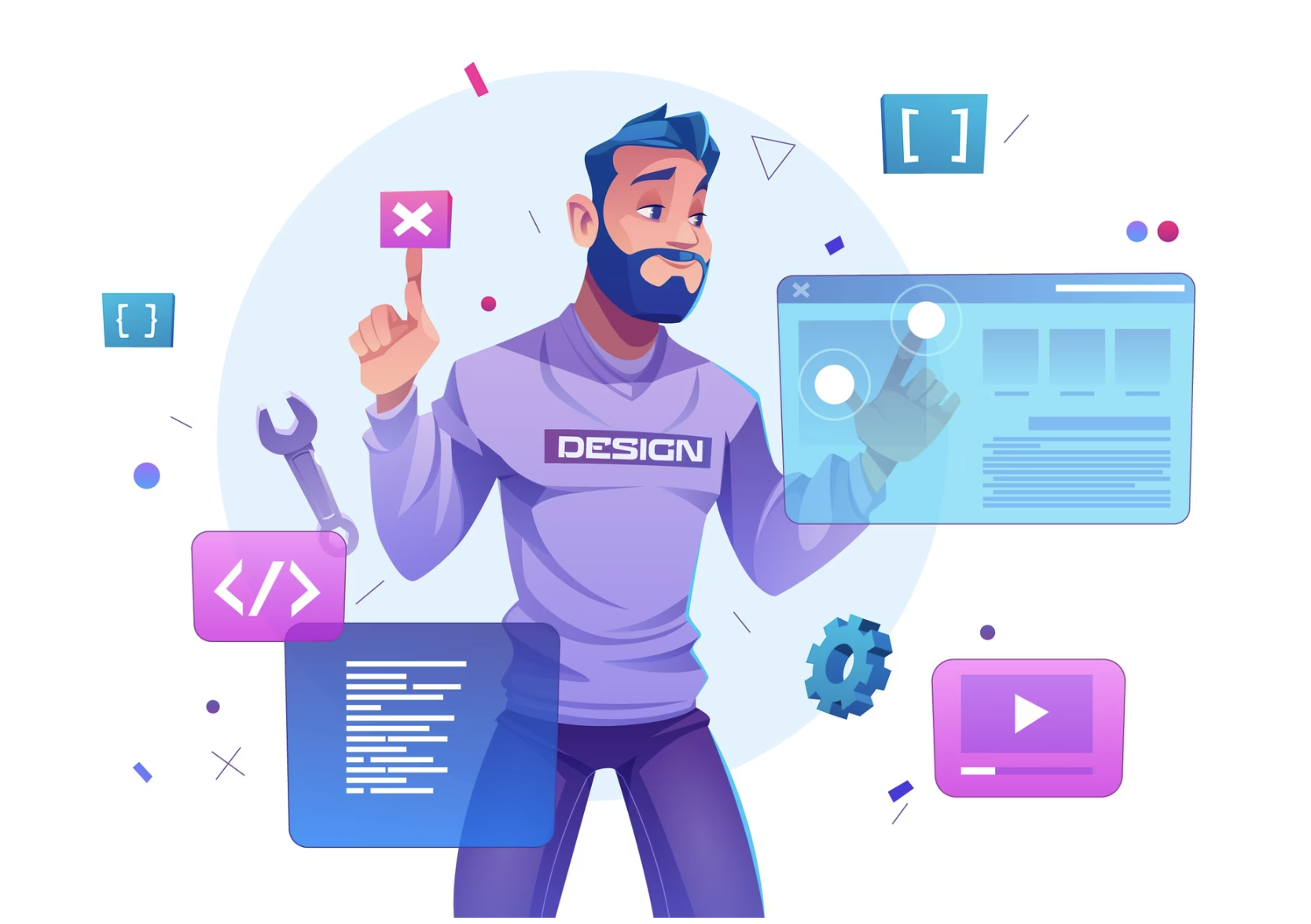 Website ADA Compliance
What is ADA Compliance?
ADA compliance testing refers to the Americans with Disabilities Act Standards for Accessible Design, which states that all electronic and information technology (like websites) must be accessible to people with disabilities.
What happens if my website isn't ADA-compliant?
In most cases, when ADA compliance standards are left unmet, it is not intentional. However, that doesn't matter because if your website isn't ADA compliant you're at risk for a hefty lawsuit. Even if you unintentionally skipped the guidelines provided by the U.S. Department of Justice, you could still end up paying thousands of dollars in lawsuits if your website isn't accessible to everyone.
How can I achieve ADA compliance for my Website?
When it comes to making your website ADA compliant, the go-to recommendation revolves around the WCAG 2.0 guidelines. This resource outlines several recommendations or goals for making your website ADA accessible to users across the U.S.
The Core Principles that guide WCAG include:
Perceivable: All users should have the ability to perceive any and all information that appears on your website. That includes things like text, images, videos, and so on. When we say perceivable, we're talking about offering alternatives to create accessibility. For example, if your users can't see, there should be an option to listen to the text. If they can't hear, there should be an option for closed captioning. 
Operable: All of your users should be able to navigate your website with ease. Any user should be able to utilize every feature you offer, such as site tools. This is something that likely has to be written into your HTML, which means you'll need a web developer who is current with ADA compliance standards.
Understandable: Aside from being able to "view" your website and navigate through it, your users also need to be able to understand what they're reading, listening to, and so on. One way to implement this concept is by providing instructions that come with the site tools, navigation menu, forms, or any other features your website offers. 
Robust: Even if your disabled users are supported by assisted technologies, you still want them to have the same overall experience as your non-disabled users. That means no matter how the content of your website is delivered, it should all be universal. Don't shorten descriptions, directions, explanations, etc. Treat all users the same by providing them with the full user experience.
ADA Compliance Checklist:
Color combination needs to assist in recognizing the content
Video and audio content must include a text caption
Image requires Alt text that screen reader software can make out
Alt text must allow resizing option
No flashing lights are allowed
Font style and text size need to be set in order to enhance readability
Implementation of error prevention techniques
Underlined text which doesn't lead to an appropriate link
How to check ADA compliance for your website
Website accessibility testing is the step-by-step process of checking whether or not a website or mobile application is completely accessible to all users. Some accessibility problems can be detected by a program, while others will require user testing.
There are different third-party tools to test ADA compliance for the website showing the list of issues. A few of them are WAVE – Web Accessibility Versatile Evaluator, LightHouse Etc.
Improving the Accessibility Score of your website
There are two ways to improve the accessibility of the website.
Using Overlay Tools such as AccessiBe. 
The other is to make incremental changes to the template/theme to fix any issues affecting accessibility. For example: Adding an Alt tag to images, labels to buttons, and removing redundant links in the website
Installing Website Accessibility tool on your website
There are several Website Accessibility tools in which one of them is AccessiBe.
After integrating the AccessiBe with your Netsuite website, this is how it would look
This website accessibility software runs constantly and assesses the useability of all of your sites with a scan every 24 hours. The tool can produce off-the-shelf audit reports to prove compliance should legal problems arise. This is a cloud-based service.
For more information on website accessibility testing, reach out to our team of ecom experts now.