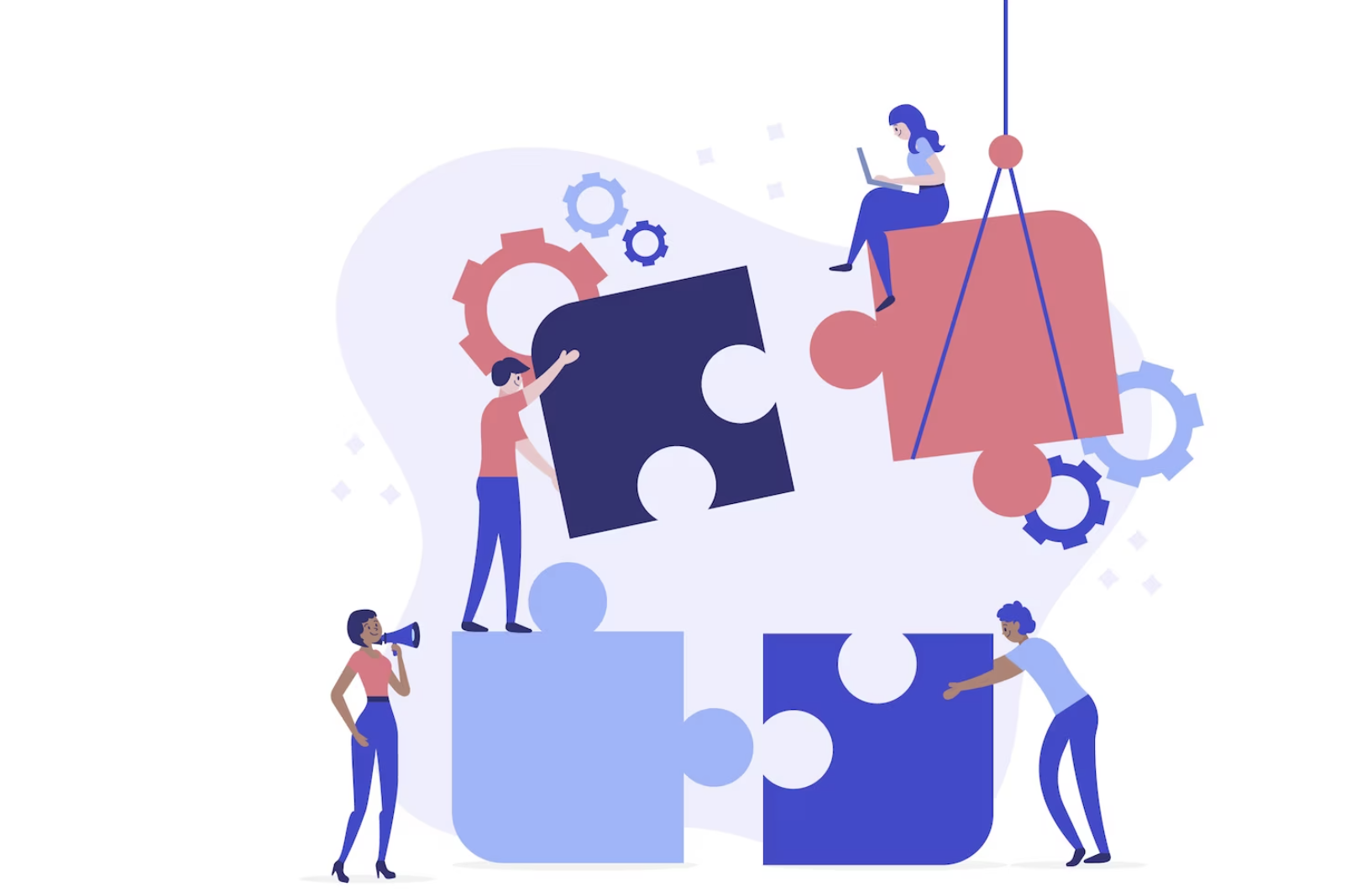 Exploring the Three Main Categories of Ecommerce Integrations

Ecommerce integrations serve as the backbone of a successful online business, enabling seamless connectivity between various systems and services. Whether it's connecting your e-commerce platform with cloud services, streamlining operations through ERP and CRM integrations, or harnessing the potential of emerging technologies like AR and VR, integrating different components of your business ecosystem can unlock a world of possibilities. In this article, we will delve into the three main categories of e-commerce integrations and explore their benefits and use cases.
Custom-built Integrations: Custom-built integrations are tailored API-based solutions that facilitate the connection between your system and another service. These integrations are ideal when your e-commerce platform lacks support for specific integrations that you require. By developing custom solutions, you can address unique business needs and ensure seamless data flow between systems.
Middleware Integrations: Middleware integrations serve as operational hubs that utilize pre-built connectors to establish integrations with your endpoint systems. These solutions offer a convenient way to connect various services and streamline data exchange. With middleware, you can quickly integrate your e-commerce platform with different systems, saving time and effort.
Add-on Integrations: Add-on integrations are pre-made, off-the-shelf SaaS solutions such as apps and extensions. These ready-to-use integrations provide point-to-point connectivity with other systems. They are known for their speed-to-market advantage, scalability, and built-in security. Add-ons are a popular choice for businesses looking for fast and efficient integration solutions.
Examples of Useful E-commerce Integrations:

Depending on the nature and scale of your e-commerce application, consider integrating with the following services:
Cloud Services: Leveraging cloud technologies offers benefits like instant scalability, elasticity, fast resource pooling, and wide network access. Larger e-commerce platforms recognize the value of cloud architecture in ensuring uninterrupted operations, particularly during peak seasons. Integration with payment processors, fulfillment centers, and other services is crucial for maintaining a seamless customer experience.
ERP, CRM, and EDI Integrations: Enterprise resource planning (ERP) and customer relationship management (CRM) software form the foundation of an online store's operations. Direct transmission of data to CRM platforms enables excellent customer support and personalized marketing strategies. Additionally, integrating ERP systems facilitates streamlined supply chain management and real-time market data analysis. For enterprise-level stores, electronic data interchange (EDI) integrations are vital for seamless information exchange with major trading partners.
AR and VR Solutions: Artificial reality (AR) and virtual reality (VR) can replicate the in-store experience, leading to enhanced customer engagement. While VR is still evolving due to cost factors, AR has gained traction in various e-commerce operations. AR/VR solutions can be utilized for creating photorealistic 3D assets, offering immersive product demonstrations, enabling virtual product experiences, and providing a mobile shopping experience.
Cognitive Services and Chatbots: Customer-facing solutions like chatbots have proven their value in improving customer service experiences. Chatbots efficiently handle customer queries, allowing for faster response times and increased chat management capacity. Cognitive services, including natural language processing and machine learning, further enhance chatbot capabilities, enabling personalized and efficient interactions.
Getting Started with an E-commerce Integration Platform:

Embarking on e-commerce integrations may seem daunting, but utilizing an e-commerce integration platform can simplify the process. Regardless of your specific needs, finding an integration platform that aligns with your business requirements is crucial. By adopting the right platform, you can accelerate the integration process, gather valuable data, enhance your product's value proposition, and save development time.
In conclusion, e-commerce integrations are the key to unlocking the full potential of your online business. By embracing the power of integration, you can elevate your operations to new heights, create exceptional customer experiences, and stay ahead in a rapidly evolving digital landscape.
Need to learn more ecommerce integrations? Speak with our team of integration experts today!